This site uses cookies. By continuing to browse this site, you are agreeing to our use of cookies.
More details
Sorry about the two days delay for the first AwesomeNews™ in Kunark, but I was quite busy playing Everquest and get my shit done.  I know that a lot of you now expect me to tell you how awesome I am because I was the first level 60 in this guild. To those who really think that I am such an attention whore, I can only say: You will not be disappointed! I even spend about two hours to figure out how to make the fancy moving picture, you ofc did already see
! Big shout out to my personal new favourite Kuwaitianian – or whatever you call these guys – Moon! Been with me for nearly every single exp from 50 to 60. You rock Moon! Love you mate.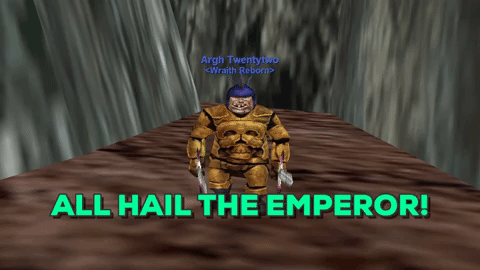 By the time of writing Moon, Medtech, Wecoan and Zyrtec also reached level 60. Good job you no-lifers!
Please all congratulate Koboon, who was the first to finish his epic in Wraith Reborn and maybe even the first to get his Necro epic on Agnarr! Gratz you French weirdo! Also Snek Odul 22, got his monk fists and TheldrANUS (lul) his Fiery Defender! Gratz you both!

Watching the guildchat these days is really cool. You people are having fun, getting great loot and doing leveling- or epic-progress. But please remember, that this is a Marathon and not a Sprint. No ones forcing you to be level 60 by the end of this weekend. Even if you are a raider, you got plenty of time. We are still a semi-casual guild. Be careful and do not burn yourself out!
If you have any spells, you do not need, feel free to send them to Wspells, our guildbank. Also check our GoogleDocs, if you are missing any particular spells.
I will write a longer and better news on tuesday, but now back to camping! Have fun everybody. EverQuest is awesome as fuck!!